Not far up a dirt road, you will find the picturesque vineyards of Adobe de Guadalupe.
In the Garden sitting area, Leda and her team are serving up some seriously delicious food from her cool food truck.
Leda is not only a creative Chef having fun and loving what she does, but she is also a great hostess and will make this stop in the valley a very unique and fun one. The menu is light and delicious and the views are great looking out over the vineyards.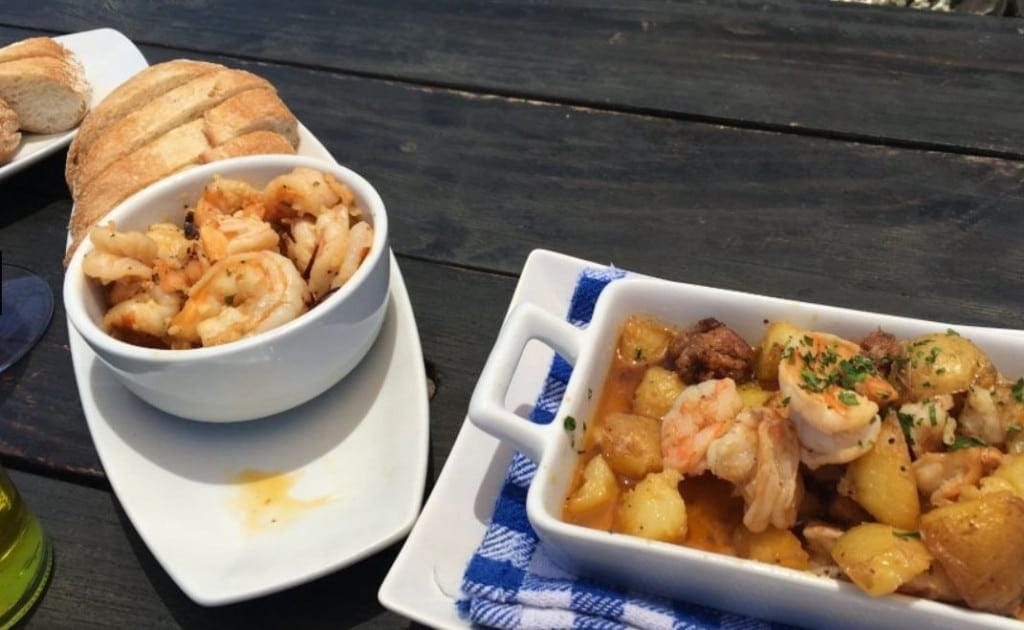 This makes for a great stop if you are snacking or grazing your way through the valley. Leda is serving a great selection of wines from the Adobe de Guadalupe winery with her culinary creations. You can also step inside the Adobe Guadalupe winery to enjoy tastings and purchase several top quality wines. Leda came from Cancun to pursue her dream here in the country setting of Valle de Guadalupe. You can have a lot of fun exploring the valley and discovering world-class experiences like this.
Adobe Guadalupe Food Truck is in the Adobe de Guadalupe Vineyards, Valle de Guadalupe, Baja California, Mexico
Resources